Translation is Not About Words. It's About What the Words are About.
December 14, 2012
Subject-matter knowledge is not just "important" to translation.  It's the very essence of translation.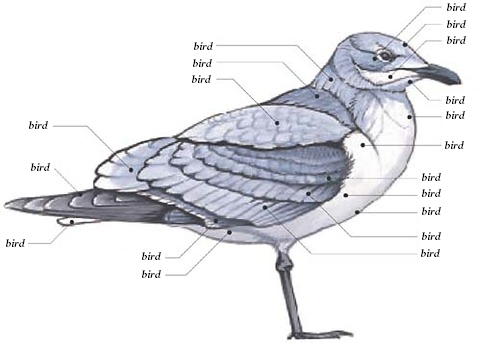 Buried deep in the bedrock of every profession are certain truths that are universally understood and accepted by modern practitioners. In medicine, for example, those include a recognition that the human body exists in a physical universe subject to the laws of science and not to a fictitious universe of mysterious spirits accessible to the chosen, pre-ordained few, a concept that had dominated human medicine for millennia.
As a result, medical doctors strolling through a cocktail party today would never encounter questions from their friends, patients or colleagues about the effectiveness of specific spells, incantations or charms in their medical practice. Mysticism and superstition in medicine have been duly and effectively discarded in the proverbial dustbin of history.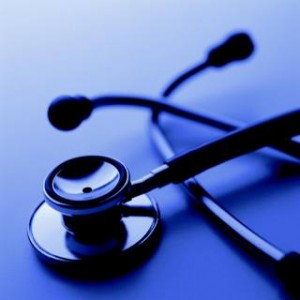 Not so for translation.
We translators can spend decades of rigorous effort in the lead-up to our translation careers – and certainly during such careers – developing the crucial subject-matter expertise essential to the translation enterprise.
This process involves learning highly complex concepts in science, technology, philosophy, law, finance, business, music and dozens of other fields through immersion in the lab, lecture hall, classroom, production line, fabrication plant, trading floor or boardroom.
This prolonged effort is crucial to our ability to precisely convey all these concepts across language barriers.
But no matter how many fields we master as translators, awaiting us at that same cocktail party will be the eternal question that has been asked of translators since the Tower of Babel:
"How many languages do you speak?"
It's a question that suggests an innocent, almost whimsical notion of translation as a low-stress career of light reflection, picked up effortlessly while flipping through phrase books and sipping sweet tea in the afternoon shade.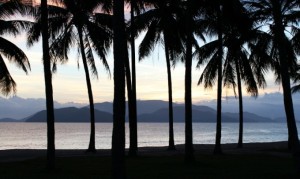 The reality is rather more sobering. In my case, for example, I'd arrive at such parties after having worked out certain issues in my translation work such as the principles underlying optical excitation of Rayleigh waves by interband light absorption or coherent acoustic resistance to an electron-hole plasma or approaches to calculating the electronic structure of alloys.
So my response to this friendly question of "how many languages do you speak?" would be a bit playful and would always be delivered with a smile:
"I speak science."
Words or ideas?
It's not the fault of our polite party-goer asking the "how many languages" question, since it's just an attempt to strike up a friendly conversation.
And there's no help from our culture, either – especially in the U.S. – where translators are looked upon with deep suspicion as these bizarre mythological creatures of ambiguous progeny whose field of endeavor is certainly trivial and should have been rendered mute by automated translation decades ago.
At the core of this fallacy is the ancient and somewhat quaint notion that translation is just about language – about words.
This can't be true, though, because language itself isn't even about words. The words of language are just the symbols we manipulate to paint meaning into our world — to project pictures that convey the underlying message, concept or idea.
So translators do not translate languages or words. They translate ideas.
And in today's commercial translation market, that means we translate the ideas of people who are deeply invested in some highly complicated activities and are willing to pay us to convey them.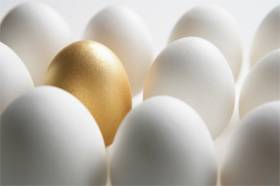 Since we must understand those ideas to do this accurately, we must know not only what we know, but we must also know what they know, too.
A solitary focus on language
What happens if a translator understands the languages, but not the ideas? How do those translations work out in the real world?
Short answer: Catastrophically.
The translation world today appears to be overflowing with novice (but certainly well-meaning) translators flailing about in dangerous waters infested with their own conceptual blindness. This is an inevitable outcome of the persistent and wrongheaded solitary focus on language to the exclusion of content.
It's why students entering translation studies programs would be well advised to learn a great deal about the world before attempting to investigate ways to convey that knowledge – which is exactly what translation is – lest they end up conveying a disturbing and very costly lack of knowledge, an outcome that embarrasses both the novice translator and the poor unsuspecting client who, after all, thinks translation is just a matter of "speaking a foreign language."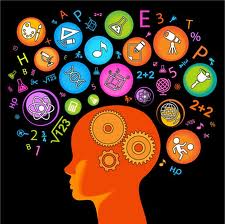 Russian has no words for that
One of my favorite stories that nicely illustrates this dilemma originated in an inquiry we once received from a U.S. manufacturer of a water purification system based on a novel yet straightforward technology that they wished to sell in Russia. The company had hired a translator – a Russian woman – to translate their technical documentation from English into Russian. They were getting nowhere with this approach and called me up to see if I could determine why.
"Every time we give her documentation to translate she says 'Russian has no words for any of that,'" the manager told me. "Then she gets on the phone and speaks Russian all day with her friends. I don't understand how she can speak that much Russian and not be able to translate what we need her to," he said. "Is it true that Russian has no words for water purification?"
I assured him that Russian has a highly sophisticated technical lexicon, and in any event, it was unlikely that the language of Mendeleev – the author of the Periodic Table of Elements, after all – would prove utterly helpless in the face of reverse osmosis.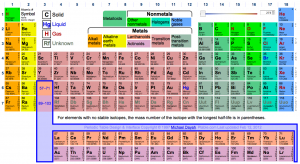 It was certainly possible that this woman was simply unaware of the technology (or was feigning ignorance of it), but in practice her apparent complete lack of any technical awareness was derailing the company's efforts for reasons having nothing to do with language.
Line or link?
A more problematic case are translations that describe a world that doesn't, can't or will never exist.
And that happens because the translator doesn't have the real-world knowledge to know what doesn't, can't or will never exist.
There are countless thousands of examples of this phenomenon. One is the word "liniya" in Russian, which means a physical telephone line such as a hard-wired copper landline. Unfortunately, the exact same Russian word also means a radio link to a remote terminal, satellite or cell tower, which is what cellphones use.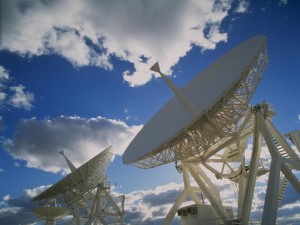 The only way to know which is correct is to possess the most rudimentary knowledge of telecommunications.
Alas, there never seems to be a limit to the English translations of this word that describe a world in which a physical copper wire is magically soldered to a satellite orbiting at an altitude of 42,000 kilometers.
Endless challenges
It's certainly true that even the most experienced, careful and knowledgeable translators will find themselves in uncertain subject-matter territory at various points throughout their careers. It's one of the many reasons to involve an expert colleague with greater subject-matter expertise in the review process while getting up to speed on technical concepts – a process that can and does take years.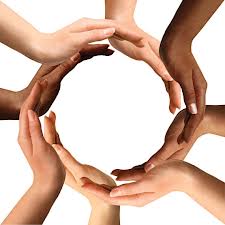 Final appeal
In the event that I've failed to be convincing up to this point, consider again the title of this blog post:
Translation is not about words. It's about what the words are about. 
The message here is that translation is about meaning, not about words. To illustrate this idea, I use the same words in both sentences. 
The only reason the meaning conveys is that the sentences are in different frames of reference. It's the meaning underlying those frames of reference that delivers the idea.
44 Responses to "Translation is Not About Words. It's About What the Words are About."
"I speak science." No better way to put it, really. The best translators I know have nearly always come to the profession with substantial experience in the fields they translate or closely related ones.

Yes, I agree. It's the same in every subject area.

For many years I dictated my book translations (mostly physics). The day I began translating legal contracts was the day I put my Dictaphone away.

For almost three years.

I was able to eventually dictate legal and financial translations, but it took thousands of hours of brutal practice, heavy revision, collaboration and feedback and, of course, study of law and finance.

I couldn't agree more, Kevin.

I've just been revising a translation of a case report on multiple sclerosis. A non-medical translator thought it would be fine to translate the Spanish "arco de movimiento" as "movement arch" in English. He stayed nice and close to the original, hoping his lack of knowledge wouldn't be noticed if he went for a literal translation. It was noticed. The English is "range of motion".

Your advice is bang on: we need to learn a great deal about the world in general (and a specific field in particular) before we attempt to investigate ways to convey that knowledge.
Emma

Thanks for your comments, Emma.

It's a natural response, I think, to stick closer to the original when you are on slippery footing. It's like clinging to a rock at great altitude when rock-climbing.

As any rock-climber will tell you, though, clinging to the rock is exactly the wrong response when you are afraid. That's because pulling your upper body to the rock face — "hugging" the rock — pushes your feet out ever-so-slightly, and dramatically increases the likelihood of falling.

The safest move is to push your upper body away from the rock. It's sort of terrifying the first few times you do this, but you can feel the force in your angles locking your feet harder to the rock.

Dima Postnikov

says:

Great article! Now I perfectly understand why I'm getting so nervous when someone is trying to call me "linguist." All technical translators must be able to speak science. Thank you.

Fahd Hassanein

says:

Bull's eye! I totally agree with Kevin! I am a pharmacist specializing in pharma and life science translation into Arabic and I encounter this experience frequently enough to prove the case. Real specialization is a key to success.

Subramaniam J.B.

says:

Very well written. Food for thought. A truism not understood universally, even by LSP

Gio Lester

says:

"It's the meaning underlying those frames of reference that delivers the idea."

Well said, my friend.

-Gio

This is a great article. So many people just don't understand all that goes into translating. I am in no way a translator but I have a great deal of respect for those who are.

Sara Morales-Loren

says:

I could not agree more with you Mr. Hendzel.
It is sad though, that only we, translators and interpreters, take the time and the bother to reflect upon these issues. Unfortunately, more often than not, the average party-goer takes human language for granted and he/she is light-years away from having ever come to realise that ideas and words, though deeply connected, are not the same thing.
I would like to issue your article through my social networks in order to help spread the word among my non-translator connections, so to speak. If you disagree to this, please let me know .

Sara, please feel free to disseminate any of my posts as you wish. And thanks for your thoughtful comments!

Spot on Kevin. Many thanks.

great article and point!
I can only agree, as it's the same thing I think since ever

Grace

says:

You've just made me realize why I'm studying law before studying translation. Considering that I have an exam tomorrow that I'm not so sure about, this article really makes my day (and my professional career). Thank you so much!

Wise choice, Grace! I hope your exam went well. 🙂

Grace

says:

It went really good. Thank you for asking! 🙂

Grace, please let us know how your exam went! 🙂

Grace

says:

It went really good. Thank you for asking!
Now I'm studying for another one that will be in two weeks! 🙂

Thank you for the great article.
I chose the business side of translating and interpreting (science is a 'greek' to me). As you say, it is difficult to explain to an average party-goer that you're a linguist that only speaks 2 languages fluently but true fluency is something most speakers don't understand!
Thanks again

Mind if I join your club?

I have once answered a question of a friend about translation saying that "a translator is an author without a subject". By that I meant that translators have to be authors of a subject originally created by someone else in another language.

Later, I added a bit to that concept, saying that "an author is a translator of self", meaning that the original work of an author is no more than a translation of his ideas, concepts, neuroses, beliefs and intentions into a language that other people can understand.

Nice article. Thank you… \o/

Happy Holidays, Kevin!
I took the liberty to read this article, an article I found on LinkedIn's Proz business page at random. Your arguments are accurate and clear; it is true that translation is not about translating words, contrary to what many believe. If that were the case, everyone in society would be a translator! Then again, I don't think we would have "translation"; rather, we would have word-for-word texts that would likely not make any sense to a prospective target readership. Novice and experienced translators – as well as the general public – need to understand that translation involves transmitting the MEANING of the source document in the target language. To this end, research and consultation are of the utmost importance when we translate texts. This is what I strive to do as I set forth in any project I am given. Once again, I congratulate you for a well-written text. Every client, public worker, or ordinary citizen should read it.

Brilliant article! Spot-on in all your points. It reminds me of two things… I remember when I was 18, I had a friend that was determined to become a news correspondent (she now is one). Connections in the industry advised her not to study journalism, but rather politics or some other subject that interested her, since then she would gather useful knowledge that would help her in her career. It evidently paid off.
I similarly remember being confused by the choice of some people to take a single-honours BA (in the UK) in one foreign language. It didn't appear logical to me, since you could be as good if not better at this foreign language and also do a joint-honours degree (although admittedly, it is general knowledge that a joint-honours degree will mean up to 150% of the normal workload if one subject is a language, and up to double if both subjects are languages). The idea "What is the point in learning a language if you have nothing interesting to say?" stuck in my mind.
Similarly, after I had started translating and specialising in areas of my interest and experience (IT and finance, both interests inherited from my father), I decided it was time to get some further qualifications. Many were surprised that I decided to take a course in my preferred specialism – IT/computer science – rather than a MA in Translation Studies. My answer? I can already translate, I know I will get a great grade in "Translation Studies" should I decide to study it, but would this actually benefit me in my career and make me a better translator? I doubted that, and thought it better to study for an MA that would give me more knowledge and experience in the fields I want to be translating, whilst standing out and appealing to the clients I really want to be working for.
So far, it has paid off. I've been among the first to see business proposals for innovative companies in the artificial intelligence industry, working for clients that respect me and my ability to understand and comment on the source. Would I have gotten such work if I'd been able to flash an MA in Translation Studies in their face instead? Possibly. Would I have produced such a high-quality translation? I doubt it…

Yes, I agree, Rose, thanks. You had some excellent advice early in your career!

With respect to your friend the journalist, she had some very fine advice early on, too. Journalism is a form of translation, of course, and involves adapting information into a strong focused narrative that is compelling enough to get the story on the front page, or at least read by the target audience.

That process of adaptation in journalism can be exceedingly dangerous if it's not informed by real-world knowledge about the topic. The absence of this kind of core knowledge can derail even the best of intentions, as it makes it impossible for the reporter to ask the kind of questions that are most revealing or even crucial to explain the topic in a lucid fashion and put the whole article in context.

It also makes it difficult for them to rank the priorities properly or to choose the "right" information to omit.

And of course blind spots make reporters enormously vulnerable to manipulation by people who have agendas and very few scruples.

Sometimes they can be their own worst enemies, though, especially in issues relating to language and linguistics. It's how inane legends like Inuit having 100 words for snow (no, wait, that's "Eskimo" has 100 words for snow) get launched and then repeated for decades.

Thank you for writing this, Kevin. It's so true that translators need to understand what they're translating. Not only that, they need experience in the field and a strong feel for the terminology, or their translation will be a mess. The lack of this knowledge and understanding is why translation has a bad name in many places. If you were commissioning a technical writer to write a scientific text for you, would you chose a generalist with no experience in the field? I don't think so – and it's the same for translation. The difficulty, of course, is in finding the right person for the job.

Thanks for your reply, Jayne.

My core belief is actually a bit more radical. I believe that translation is essentially all about content and subject-matter expertise and really about nothing else at all. The language aspect of translation is trivial. (You heard it here first.) It's why reading a bad translation by a subject-matter expert will always yield far more information than a bad translation by a subject-matter-blind translator, which is not only useless, but actually a comic and tragic train-wreck.

A lifetime of editing thousands of translations from across the landscape has led me to this inescapable conclusion, I'm afraid.

I will be writing a lot more on this subject in the future.

Thanks so much for your comments.

Kevin,
Congratulations from me too. Excellent article.
Just posted this on my blog:
In response to a reader comment, Kevin writes:

"My core belief is actually a bit more radical. I believe that translation is essentially all about content and subject-matter expertise and really about nothing else at all. The language aspect of translation is trivial. (You heard it here first.)"
I think 'trivial' is too strong, but I agree with what he says. Perhaps 'less important' would have suited me better. As a translator that has focused on a single (though admittedly broad) subject for over 15 years, I also believe that I practise when Kevin preaches.

Steve, yes, I agree that "trivial" is probably an overstatement, but it can be useful in encouraging people to think about translation in a fundamentally different way. 🙂

Kevin, I enjoyed your post tremendously. I arrived to it through a post of Corinne McKay's. I cannot agree more with all your thoughts, and I would add if you'll allow me: translation is also about understanding the culture, both of the source and the target. And about using that rarest of senses: common sense. I usually don't do technical translations, I try to focus on legal and financial translations, precisely because of what you say about knowledge of the subject matter. I got my translation-studies degree at my local University's Law School. We had four gruelling years of stuying Law (Public Law, Private Law – Civil Law, Family, Contracts, Obligations, and Commercial, and in our last year, a subject that even law students don't have in their curriculum, which is Comparative Law, giving us the necessary perspective to understand the difference between Civil or Romanic Law and the Anglo-Saxon systems of Common Law and Equity. As to Finance, I was an executive assistant to the CFO of the local branch of a U.S. Bank for 18 years, so that gave me a bit of the necessary knowledge, I would say. This said, I did my share of technical translations when they were thrown my way, and here I have an anecdote which I am sure you will enjoy: I was translating a file on mining, and it mentioned "scats" in connection with a ball mill that processed iron ore. Everywhere I looked the word was either referenced as slang or colloquial for "scram, go away"" or "animal faeces or fecal droppings". My common sense told me that none could be it. I continued digging till I found just one, ONE reference, an article by an Australian mining engineer, in English, (I was translating into Spanish) that was dealing precisely on how to increase productivity of ball mills by eleminating "scats" and there was my priced definition: they were the mill balls that became worn through constant hitting against each other down to imperfect balls or even slices of metal. The rub of the question is, that some of my colleagues (good ones and experienced, at that) that were participating of this project, had translated the term as "faeces" (in Spanish, of course) without any second thought. Hope that I did not bore you with my story, and am very glad to have found your blog. Best regards, out of Montevideo.

Nelida, thanks so much for your contribution. Your legal training gives you a huge advantage in commercial translation. I have several friends who are owners of high-profile boutique translation companies in the U.S. who simply cannot find well-qualified translators in law and finance who operate at the same level as these owners do, even in the Romance languages where one would assume by virtue of training opportunities alone that such a shortage could not possibly exist.

Great story on the ball mill terminology dilemma. And yes, it's true that even "good, experienced" translators will succumb to the deadline clock and cut corners on the subject-matter research needed to nail down each and every concept.

What a splendid – and well-written – article. But some of your readers are falling into the trap of applying your truths purely to 'technical translation'. Believe me, creative translation ('transcreation') demands just as much – if not more – familiarity with the subject matter, because you have to write about it casually, elegantly, informally, playfully, wittily… and yet remain technically accurate regardless of the style you (in consultation with your client) have chosen to 'play' with. Indeed, the way you choose to turn your language may involve plays on intimately technical words – in such a way that your (technically aware) target audience will spontaneously laugh at your translation's ingenious aptness, rather than curl a lip at your clumsy ignorance. This is just as true of the 'street' language in a B2C campaign as it is of the jargon in a B2B campaign.

Of course I am using 'technical' in its widest sense here, extending far beyond the merely technological. A marketing director speaks a specific kind of language, as does a lawyer, a lift-truck driver, a university professor. And your creative translation should aim not just to reproduce the literal meaning of your client's brochure (or ad, or web page), but to convey to the target audience all the technical competence that your client hopes and wishes to communicate to them. The words – qua words – vanish into the background. The voice is what carries the conviction. Unfortunately it's not just translation novices who confuse the act of translation with the actual words – clients also make this mistake, which is why a beautifully translated creative text may be massacred by a series of well-meaning but ultimately misguided reviewers applying school-learned techniques that were only ever intended as preliminary steps along – as you rightly remark – a very long road.

It is perhaps also worth noting that many copywriters lack a mastery of the 'technical' subject matter behind their clients' products or services, which is why – pace Sherlock Holmes – one of the responsibilities of the consulting transcreator is to (gently and diplomatically, no doubt) indicate areas in the source copy that fall short of conveying the benefits of what the client is trying to sell, due to e.g. technical inaccuracies, misguided prioritisation, or a fundamental lack of understanding.

The final fly in the ointment is senior management, of course, who take an enormous interest in creative copy – in striking contrast to their general lack of interest in e.g. user manuals. Unfortunately senior managers often know significantly less about the detailed technical – hence linguistic – concepts underlying their highly sophisticated products or services than the middle managers and engineers responsible for designing, implementing and selling said products and services… an interesting illustration of a kind of linguistic Peter Principle.

In any case: bravo!

Thanks so much for your thoughtful comments, Bill. They are very much appreciated!

You and I are in solid agreement about the tendency to equate "technical translation" with technological fields only. In fact, one could argue that highly technical texts have a tendency to scare off the novices and the untrained — a welcome outcome if it's your job to have to re-write or otherwise rescue the train wrecks — while the apparent and misleading accessibility of the more elegant ad copy or brochure or customized script texts are simply not intimidating enough to the uninitiated to overcome what can only be characterized as misplaced and dramatically exaggerated self-confidence on the part of the translator.

I speak from the position of having edited, revised, trained and coached translators for well over 25 years, so this is not just a flippant comment. It's a conclusion I've come to somewhat begrudgingly.

I do appreciate your bringing this up because it's a topic I'd like to discuss in greater detail in the future. It should be examined in the same context as translators who advertise a lifetime of experience as a sure ticket to guaranteed quality, when in fact a cursory review of the work they actually produce reveals that nothing could be further from the truth. Many have just been making the same mistakes over and over for their entire professional lives, unfortunately. Ugh.

Thanks again and regards,

Kevin

Hah! I entirely agree with both points, Kevin:
a) the novice's enthusiasm for apparently "easy" and "fun" creative copy (as you and I know, creative copy is neither "easy" nor necessarily "fun" to produce, although the hard slog is usually rewarded by some serious satisfaction!);
b) the claim that experience alone is enough to guarantee a good job. Your point here directly echoes a wonderful book I can thoroughly recommend – Bounce, by Matthew Syed – who quite rightly points out that 10,000 hours of practice are needed to produce people who excel at what they do – but only if that practice is predicated on continuous improvement. Complacency is the enemy – not because it's bad to be mediocre, but because people who declare themselves satisfied with their mediocrity miss one of life's most important lessons: as soon as you stop trying, you start backsliding. There is no such thing as "standing still". Or to paraphrase the great philosopher: work that's mediocre this year is poor next year, and absolute cr*p the year after that.

Very interesting, Bill. You'll be pleased to know that at the top of my list of upcoming topics for this blog is the 10,000 hour rule which I originally learned about a few years ago when Malcolm Caldwell described in his book Outliers research conducted originally by Anders Ericsson at Florida State University on how expertise hit a critical mass when an individual had invested 10,000 hours in practice on a professional level with, as you note, feedback. This dovetails almost exactly with my observation of true expertise among translators — using a slightly different metric of 10 years of professional experience that includes editing, review and revision by one's peers.

The first part of that metric gets whoops of approval from translators and interpreters, but it's all crickets when you insist on the editing, review and revision by one's peers.

I will explore this in greater detail in an upcoming post, with a special focus on why there is such pushback on the second part of that proposition.

Olga Mentesidi

says:

Absolutely first-rate tutorial, especially for beginners like me. I would also relate
a story of an Early Christian basilica with two naves, literally translated into Greek as a basilica with two churches (someone mentioned common sense above), but who cares about archaeology anyway?

Teresa Reinhardt

says:

Kevin,

excellent point – I have the added wrinkle that I am a "linguist" by trade (i.e., I have a graduate degree in linguistics), and people are mightily disappointed when I "only" translate from and into ONE language…Then it's, "Is there enough work?" (=what could there possibly be that needs translating from/into German?)…and it has only been about a year ago that Germany lost its "place" as the world's largest exporter to China…

But I really don't expect more from laypersons at parties; they are making polite conversation. Where it really makes a difference is with agencies. I simply think I should not have to ask for illustrations (e.g., for a patent, or – this just happened – for a press release announcing the "little Goo" a company has introduced on its redesigned packaging [that was the only hard info] to facilitate selection among their products…apart from the less than favorable associations this word has in English….it would help to know what they are talking about – a mascot?). It does not exactly instill much confidence in an agency's QC process, either; who knows what they might change or rearrange.

Unfortunately, the times when only senior translators/editors became language managers seem to be a distant past…now, it's considered an entry level job; all you need (if that much) is a certificate in project management…or a piece of software.

Oh well, I guess it's considered progress.

Best.
Teresa

I agree that laypeople at cocktail parties are often surprised by translators' career opportunities because it's a career they simply can't imagine. The larger popular culture often gives no hint that there's an outside world. This is particularly true of the U.S., where the popular media aggressively and brutally edits out and destroys even the slightest hint of other languages and cultures before disseminating information.

I owned and ran a major boutique translation company (ASET International Services Corp.) for 20 years before selling it to a Fortune 500 company (exactly 4 months before the 2008 financial meltdown, as it turns out) and one of the most challenging aspects to running that company was identifying, hiring and (especially) training project managers. And we started out with a huge advantage as we were located in the Washington, D.C. area with a diverse and well-educated multilingual cohort. Every PM we hired was educated, multilingual and had strong writing skills, but it would still take 6 months of constant training — often by our Senior Project Managers — before the newly hired project managers could operate completely on their own.

PinkFire

says:

It is most accurately true that you must know how to "speak science" and to know lots about the world to become a successful translator. But my question is, is there friends or classmates of yours who were successful on being a translator without knowing about the world and science? And if there were, what was their angle of translating on? Were they successful in understanding the science within the focused language at hand? And if the angle was not science, did they understand the topic that was discussed in the work they do understandable to said person?

Akshata

says:

"…translation is about meaning, not about words"
A very very meaningful sentence..worth a thought !

Great article..waiting to read more such articles from you.
regards,
akshata

Totally agree! I'll never forget the "iris sphyncter" I dealt with translating an eye study from English to Russian. Taken out of context, which is a great deal of what translation is about, it made me laugh so much I couldn't beleive it was for real. God bless the guys that make glossary dictionaries )))))

Zebulon Diode

says:

Hi Kevin!
Just chanced upon this, which reminded me of the Good Old Days of FLEFO.
Like I always used to say back then: "You can't translate what you don't understand". Most people disagreed vociferously with me at the time. I once even fought with the head of a UN translation department over the matter. Oh well…
Great article anyway. Except, as others have said, that you shouldn't underestimate the importance of good, euphonic, writing, because people will struggle with reading anything else, or misread it, or just not read it at all, however well the author might have understood the original content.

Shamsheer Ali

says:

Hi Kevin I reached to your blog just by chance. I was searching for a banner photo and one of the photos you used attracted me. It led me to you. I feel its providential. I am a translater into Urdu our language here in Pakistan. Basically I translate what I feel will beninfit my people – mostly humanities. I had been working to have a core group of young translaters and help them to get into this field just to help the community. If you allow I intend to use some of your post for this training as well as translation them into Urdu and publish then on my blog . Of course if you permit me to do that. Thanks for posting such useful article on translating. I enjoyed reading it and learned a lot.

Wai Yan Hein

says:

If we're asked to translate such a basic sentence as;

"There's a mouse on the table."

We couldn't be 100 percent sure of our translation, without knowing the object on the table, that the author intended to convey. A mouse could be an animal or a computer equipment.

John Bickett

says:

I thoroughly enjoyed this blog post. Well worth reviewing from time to time. Based on what you've said, it strikes me that when translating, we are asking the recipient to receive in a creative way someone else's creativity (essence to essence).