Terror at 20 Million Feet
September 25, 2012
In 2003 ATA was quoted in Congress and changed the public debate.  Here's how it happened.
I always forget how bone-chilling cold a network TV studio can get.  It's roughly the temperature of liquid nitrogen. That's so all the blistering hot lights that tower over the studio – which you don't see when you watch TV or video from home – don't fry all the cameras or cook the news anchors.
On this day in October I'm in a cramped and very cold NBC studio in Washington, D.C. three blocks away from the Capitol building, about to go on live on the MSNBC national TV network to talk about translation and ATA.   It's 2003, just two years removed from 9-11, and the country is still deep in panic mode, not sure if another attack is on the way.
It turns out that this would also be the day that the American Translators Association (http://www.atanet.org/) would elevate translators to a newfound visibility and in the process change national policy.
The MSNBC anchors interviewing me live are not in Washington, they're in New York City.  I'm being piped in to answer questions in what's called in TV parlance a "live remote". So that means that the Washington, D.C. NBC studio I'm in has no anchors or any human, the camera lens is impossible to see and the tech who mic'ed me just left the room, so the huge door closes behind him in a soft insulated woosh. 
I'm alone.
Live remotes are the terror of TV.  They can and do destroy the careers of even the most seasoned spokespeople because it's not just what you say that counts, it's what you look like and how the live TV audience instinctively reacts to you.  It's said that TV is 80% visual, no matter what you say.  Even the slightest mistake – scratching your nose in a way that doesn't exactly look like a just scratch on TV, say – can humiliate you.  You will end up on YouTube, and not in a good way like some impossibly cute Francophone cat.
I'm deeply thankful at times like this that I get preternaturally calm when appearing live in front of 20 million people. Something about live TV settles my soul.  But still.  I can't see the anchors, the floor manager or anybody else, or even their studio, and they can't see me.  I'm in a black box by myself 230 miles away from the people who are talking to me.
Kevin, we'll be back in 30 seconds
My earpiece crackles to life. "Kevin, we'll be back in 30 seconds," a disembodied voice from the dark says into my ear.
That's the Executive Producer, known as the "EP," in New York. Then more silence.
This is my third of eight national TV and radio interviews I will do in a frantic tour before the sun sets today.  The whole whirlwind began when the Washington Times printed a front-page story that morning quoting me as ATA spokesman saying that the proper security procedures had not been followed in hiring Arabic translators and that unqualified non-professional Arabic translators were being hired. 
The whole media world in Washington, D.C. promptly exploded.
What quickly emerged were two separate stories. The media wanted to talk security clearances and I wanted to talk about the unqualified translators and why professional translators are important and needed.  We had to find a middle ground where we could talk about both.
"Coming out in 10 seconds, we'll dump to you in 5," the voice said in my ear, and then went silent again.
I sat up in my chair, leaned forward, looked into the middle-distance blackness as earnestly as possible in my frozen state and cleared my mind.
"Today we have with us the spokesman for the American Translators Association, Kevin Hendzel," the anchor says and suddenly the EP interrupts in my earpiece, saying "Oh, the anchor's name is Lori."
"Good morning Lori, thanks for having me," I say exactly a nanosecond later, and smile.
And we're off to the races.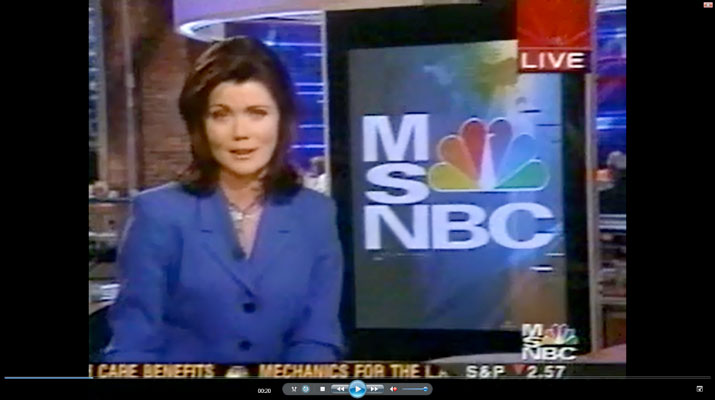 Bump and Run
"Has there been a cutting of corners in hiring translators in national security?" Lori asks in my ear.
"Well, there has been some cutting of corners," I say, peering authoritatively into the darkness, "but it's because the government just hasn't trained enough professional translators in these languages.  We're paying the price of 30 years of neglect in translator training."
That's what's called a "bump and run" in TV.  It "bumps" by acknowledging and (sort of) answering the question, but then "runs" to the issue you want to emphasize, where you make your key points.
MSNBC at its best
Lori comes at me again.  MSNBC at its best.
"Is the government conducting thorough enough background checks?" she asks point-blank.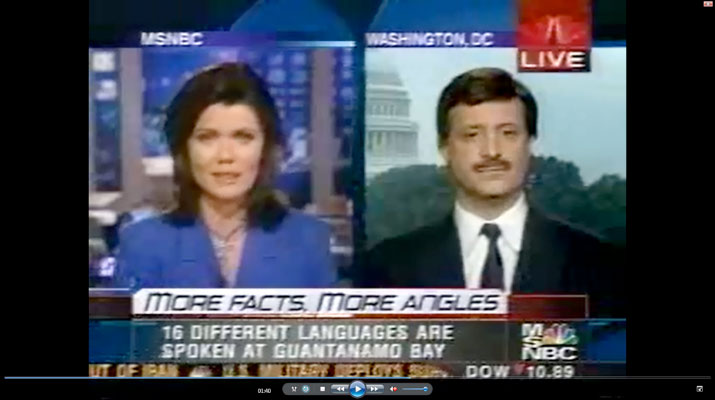 I need to be very careful with this.  As always, I am speaking on behalf of ATA and the Board in these cases and a formal accusation of malfeasance or violation of law would not be looked on kindly from many people in power within the federal government.  Many of our members worked for the government and several corporate members had sensitive government contracts.
"Well, they are conducting interim checks in some cases, which are not thorough security-clearance background checks," I say, "but you have to understand that the government is trying to put translators in place who get information.  Translators are the gatekeepers in this process," I say, repeating a line I must have said 1,000 times that day in TV interviews all over town. 
ATA's message to the media
This was crucial to the ATA message we had worked so hard to develop. Translators = gatekeepers.  That phrase has historically worked in all fields of translation and was perfect to emphasize translators' key roles and to promote the interests of our members – the whole point of the national media program.
"And as you say, they are gatekeepers." Lori says. (Yes!)  The interview wrapped up on my comments about how we needed to take the translator shortage seriously and work to put trained professionals in place.
All this was terrific authoritative national exposure for ATA and professional translators and something many associations 100 or 1,000 times ATA's size would never see.
ATA media activism results in change to US policy
As I left the studio I grew concerned about whether I had pushed the security clearance issue too far.  I needn't have worried.  Tom West, ATA President at the time, who was a huge champion and defender of mine, was even more in the government's face.  (This was an amazing period.  The ATA Board could not have been more awesome in their support of the ATA media program.) Tom straight up told CNN, "They were desperate and sort of grabbing at straws.  They didn't get the right clearances.  And all this just ignores the whole idea that professional translators exist."
Senator Dianne Feinstein quotes ATA on the US Senate floor
What happened next put the final finishing touches on a remarkable week for ATA.  Senator Dianne Feinstein gave a speech on the US Senate floor quoting me and ATA on the translator shortage issue and the failure to use professional translators. One day later, Sen. Feinstein gave a presentation at a Senate Judiciary Subcommittee hearing during which she asked Charles Abell, Principal Deputy Undersecretary for the US Department of Defense, to answer the claims made by ATA and to explain what the government would do about it. 
"It's fair to say folks were brought on without the full security clearances," Abell responded. "We just didn't have enough trained linguists. We have taken measures to fix this now and hope to never be caught in this position again."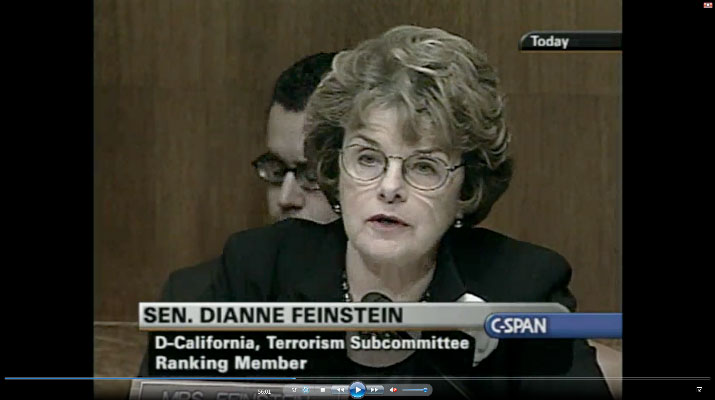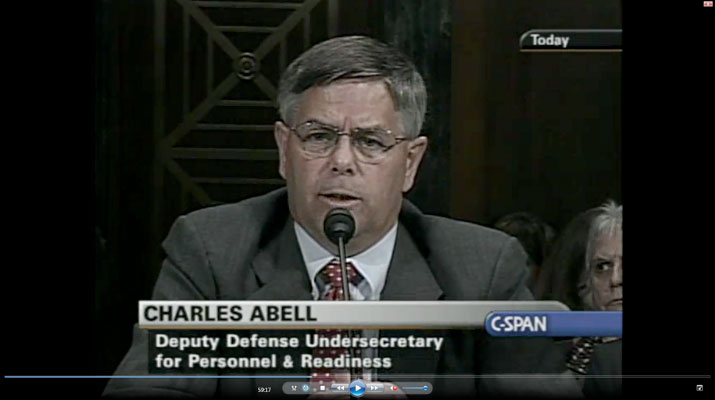 7 Responses to "Terror at 20 Million Feet"
John

says:

Excellent article! Really interesting! Can't wait to read more.

wordsmeet

says:

Well, this certainly puts not just a face to that area of ATA PR activism but also a historical context. It's so easy to just read a brief report in the Chronicle and forget about the many details that go into speaking on TV.

I hope that ATA resumes its champion role in translation PR that our country sorely needs.

Yes, thanks Mario, I too hope the ATA Board re-examines the importance of PR and the media program. ATA was widely admired all over the world for its PR and media program and several translator associations looked at adopting their own efforts after observing ATA's successes.

Cancelling the media advisor to save money the same year that ATA adopted the "Voice of Interpreters and Translators" tag line was a move that seems to lie somewhere between wrongheaded and tragic. The whole decade-long effort required an enormous investment of time, money, skills and talent by a huge number of volunteers — Chris Durban, Lillian Clementi and I were crafting strategy well back into 1998 and dozens of ATA members were involved in PR throughout the lifetime of the program.

The huge swell of goodwill and excitement among the membership for the Found in Translation event and associated media coverage of the book release in San Diego aimed at educating the general public all highlight the continuing critical role of PR and media to ATA, professional translators and interpreters as well as the translation industry.

Let's hope the ATA Board will reverse course and move in the right direction on this in the future.

Lauren Jasie

says:

Thank you for the post, Kevin. As a relatively new translator, I had been unaware of ATA's media program. I am currently not an ATA member, but advocacy of this type is the kind of thing that would make me want to become a member, whether I would experience direct benefits or not.

I appreciate your comments, Lauren.

The ATA membership is solidly with you in supporting the former PR and media program and that support has been consistent for many years. In fact, the ATA founders back in 1959 thought that public outreach was the single most important aspect of the association — it's the very first provision of the ATA Bylaws — as they no doubt had to struggle with many of the same public image and client confusion issues we do today.

It's tragic the way this huge translation PR and promotion machine built up over a decade with both ATA and private funding and sustained with thousands of hours of volunteer effort was allowed to collapse by the current ATA Board, despite the overwhelming wishes and desires of the membership they serve.

I fear that one of the reasons the ATA membership base is shrinking right now and has been for a while (another fact you rarely hear mentioned out loud) is this disconnect between the membership's wishes and the Board's priorities, which at present appear to focus on losing a significant percentage of the ATA operating budget on a conference nobody has ever heard of (the FIT conference), but one that is mysteriously supported by a handful of Board members for their own private and somewhat inexplicable reasons, even at the cost of losing members' money, cutting ATA Headquarters staff, reducing program support and de-funding the PR program.

I do hope ATA returns to its populist roots as soon as humanly possible. The sincere and long-standing efforts of multiple generations of translators and interpreters to elevate the visibility of the profession cannot continue to be squandered in this fashion.

Thanks again for your comments!

I did not know that the ATA Board had made that decision and, whatever my voice from the "hinterland" may be worth, I would like to urge the board to reconsider the decision and provide funding for the continuation of the efforts you and others had been so successful in implementing in the past, preferably with your and Chris Durban's involvement, if you're willing. Most of ATA's public relations efforts, some even funded (Eva Berry), had been half-hearted or non-existent in the past., and it would be great if you could rebuild on your success of the past, but without an investment, that's not possible.

Thanks, Doris, for your response.

ATA lost a tremendous amount of money on the San Francisco FIT conference. This is an activity that the membership does not typically follow and unfortunately that outcome has cost ATA and its members dearly. I do think at some point that there is virtue in examining how the ATA could embark on an activity of interest to a tiny group of people that resulted in the gutting of critical activities designed to benefit the ATA membership. So right now the ATA Board finds itself in the position of having to manage a loss position and stretch out budget cuts over three years just to recover from that unfortunate misguided activity.

In addition to essentially eliminating the ATA PR program which was one of the most successful and visible programs in ATA's history, the Board allowed HQ Staff to drop through attrition without replacement and is making other financial cutbacks elsewhere. This is the unfortunate reality of the situation.

You may be pleased to know that the very first question asked of the ATA Board during the general membership meeting on Friday at the San Diego Conference was when the Board would re-hire the media consultant (that's Wendy Greenwald, who worked tirelessly with me, the volunteer, on behalf of ATA) and get the media program going again. Like you, the ATA members want the media program, even if the Board apparently does not.

I do appreciate your vote of confidence in me in continuing in the position of National Media Spokesman, and I'm sure Chris Durban does as well. Just speaking for myself, after 12 years of working the full-time volunteer job of being National Media Spokesman — to say nothing of the $30,000 I spent of my own money to promote major events, cover costs and implement programs over that period — I'm afraid there is little hope of my returning to a position that can be so effectively demolished by misguided Board priorities. That Board action is especially disconcerting because it eliminated all the momentum and media visibility we had built up for translators and interpreters over a decade. And the membership could not have been more supportive.

Thanks again for your kind words and support in this area!