Love the Smell of Fresh Paper? It Will Cost You, Dude.
November 1, 2012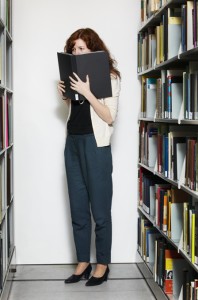 A furtive conversation between two whispering men overheard behind the dumpsters at the ATA conference.
"Yo dude, check it out, I've got some great stuff for you, it's totally high-fiber awesome, 28 lb. weight, very white, totally white, you can print right on it and hand it out…"
"Hand it out? You trying to get me KILLED?"
"Ok, well you can take notes on it with a pen, right?"
"A pen? Do they still make those? Seriously, where am I going to hide paper where nobody will see it?"
"Well, you could smuggle it inside in your conference tote-bag."
"They seized my conference tote-bag for recycling. I only turned my back for a second and it was gone."
"I can get you another one. I know a guy, but it will cost you. Or maybe I can get you a paper bag for $100. Cash only."
"Can you stop saying 'paper' out loud like that? We're not invisible."
"Don't worry, I'll deliver it to your room myself. I can slide sheets right under your door. One at a time."
"And just leave them there on the floor? For anybody to find? I'll just hang myself right now, thank you."
"You're paranoid."
"Think so? Nick Hartmann used a balsa-wood model in his aviation presentation. Nobody has seen him since."
"Maybe he left the conference early."
"No he didn't. He was milling around after his presentation and then he was gone. They disappeared him."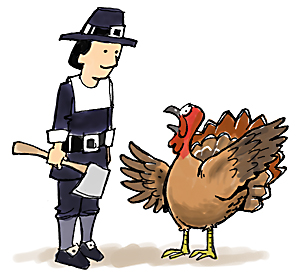 "Dude, you've got to man up. Real men use paper! Apps are for geeks."
"I am a geek! But look at my phone here. See that progress bar? It's been stuck like that for a week, ever since I allowed it to sync the app. The app hates me."
"Then don't use it."
"If I don't use the conference app, Caitilin will slug me in the head."
"Yeah, you're probably right."
"Maybe I could bribe her!"
"Ha! You want to try to bribe Caitilin Walsh? Dude, you are seriously scaring me. You'll have to get your paper from some other dealer."
2 Responses to "Love the Smell of Fresh Paper? It Will Cost You, Dude."
Kevin, that's an interesting attempt at satirizing ATA's attempt at freeing us from superfluous papering. But keep your day job, hahahah.

I am glad we met during the ATA Conference. I thought you'd be shorter and brunette 🙂

Regards,

Mario Chávez

I change my look every few years. Next up: Stocky Twi-speaking redhead.